Master InVision Studio to create engaging ui animations. Learn to Animate Beautiful, High-Fidelity UI Animations with Studio's Powerful Tools and Smooth Workflow.
While Sketch is the industry leading tool for designing beautiful user interfaces for digital products, it only takes us up to the point of having static designs — that haven't yet been brought to life. InVision Studio allows us to import our Sketch files and transform them into beautiful interactive experiences full of engaging animations with just a few clicks.
What you'll learn with this course:
Master InVision Studio to create engaging ui animations
How a good UI (user interface) influences good UX (user experience)
Master timing and easing techniques for superb transition mechanics
Advanced techniques and shortcuts to design faster than most professionals
Troubleshoot and fix animation glitches
The subtitles are automatically generated, so the quality of the captions may vary.
Trailer
What you'll learn
Course content
What Will You Discover?
1.5 Hour
Importing from Sketch

2/7

2.1 Importing from Sketch

Fine Tuning Animations using the Timeline Editor

5/7

5.1 Fine Tuning Animatinos using the Timeline Editor

Scrolling and Pinning

6/7

6.1 Scrolling and Pinning

Publishing and Sharing

7/7

7.1 Publishing and Sharing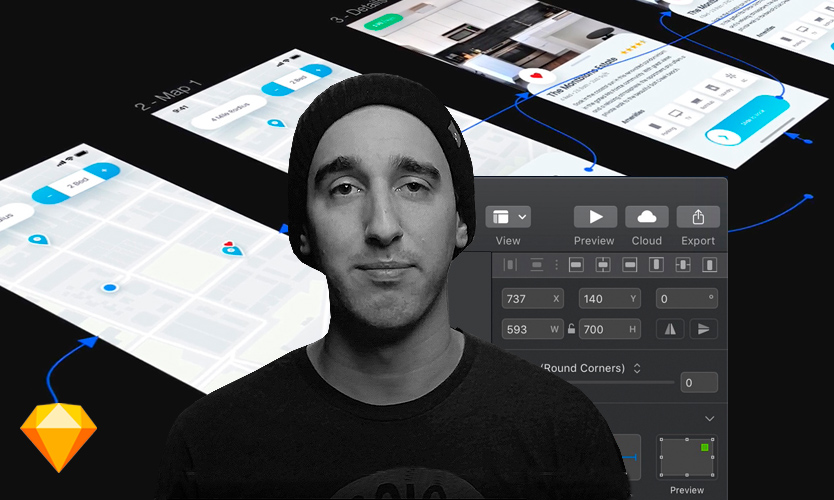 Animating Sketch files in InVision Studio
By Joseph Angelo Todaro
January Sale!
English

English, Spanish, French

(Machine translation)

Access on mobile and Desktop

Full time access

Certificate of completion
Joseph Angelo Todaro

UI/UX Designer & Professor of Design

My education, career, and even personal life have been molded by one simple principle; well designed information resonates with people and can change lives.I have a passion for making information resonate. It all starts with how people think. With how humans work. As humans we have learned how to read and write and while that is incredible, we are also already hard-wired to do some things a bit more "automatically". We are animals – designed to see things things as a whole. To start with a big picture and build understanding as we break it down. To learn from the visual. The spacial. The tangible. Information can be all of these things. The difference is design. I am a designer who uses the art, science, and psychology of design to nurture effective communication and facilitate enjoyable experiences. Through over 10,000 hours of one-to-one teaching for one of the largest software companies in the world and over a decade of exploring the visual arts, I have learned to make information work for people.